Make Learning
Fun and Easy:

Enroll Your Child in Dave Farrow's

7-Week Memory Training Program
Black Friday Sale GET 40% OFF (Coupon Code : BF40)
What our
Memory Champions

have to say
George Town College, Toronto, Canada
" I didn't really believe that it would work, but with only 4 hours of studying an entire semester's workload, I aced my final with a 98%. It was simple and fun....Thank you! "
" Hi, I'm Jennifer Scaife just taking this workshop on memory improvement with Dave. And I am a visual person. That's always been a technique I've relied on but his idea of integrating these three aspects three principles of memory into one aspect is great. I find it very helpful. And I know today I'm going to be able to go out and apply this. Thanks so much, Dave. "
" I used all the techniques I learned throughout the academic year. And thanks to your program, I went to a GPA of 3.6 in the fall semester, automatically placing me on the Dean's List. I couldn't believe I achieved that jump just one semester. "
Graduate Student, South Western University, TX
" Dave, words can't express how much your Farrow Memory Program has meant to me in school. As a Graduate student, the workload is enormous. Before your program, I was struggling just to survive in school. Now, I'm scoring 90-100% on all my exams, and my study time has been cut In Half! This means I can spend more time with my friends and family. I actually have a life now outside of school. I can honestly say your program is worth 10 times the cost! "
" I'm studying in honors science right now. I took the Farrow Memory course a few months ago and I've been listening to it on and off and it's really helped with schoolwork, understanding and definitely studying, it cuts back time and it's a great thing to have got it for Christmas for my mom. She was a bit hesitant at first but definitely when you pick it up and start watching it, you can tell it's gonna help you for sure. "
What you'll learn with Dave Farrow in this
Memory Training Course?
The decision you make today can transform the rest of your life
FULL PROGRAM 1 Year Access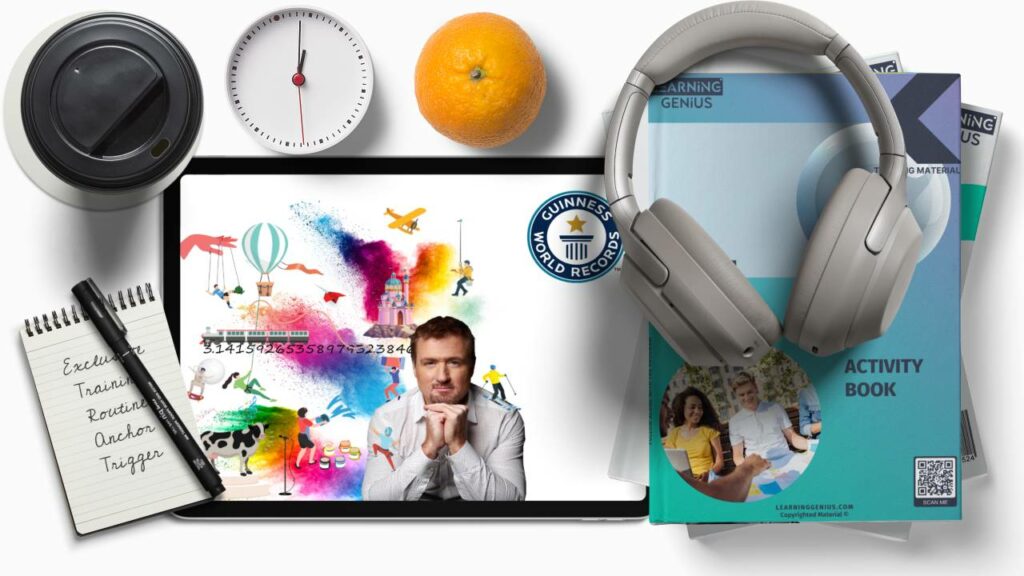 FULL PROGRAM Lifetime Access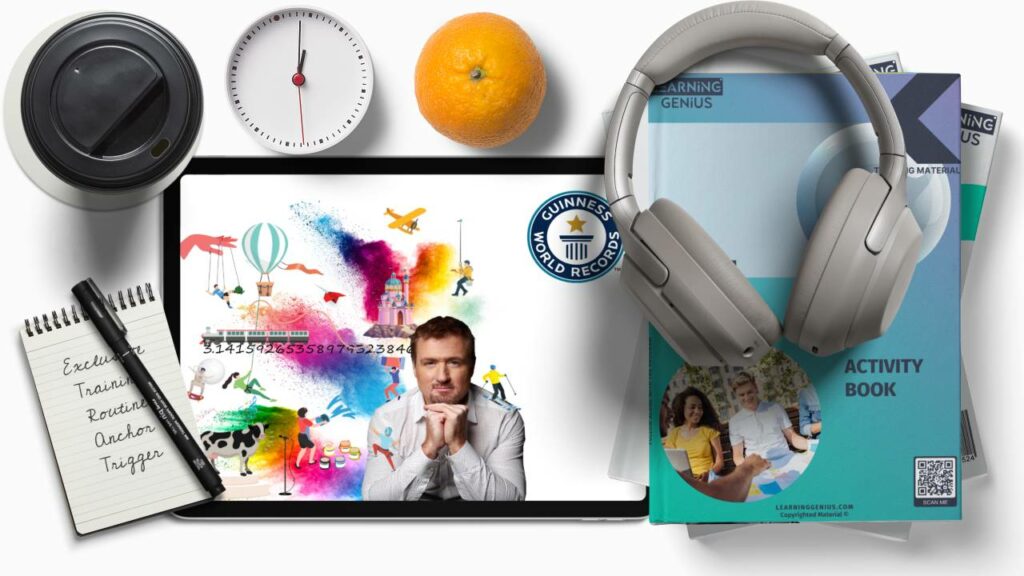 For your security, all orders are processed on a
secured server. 256 bit SSL encryption.
Bonuses

included if you join today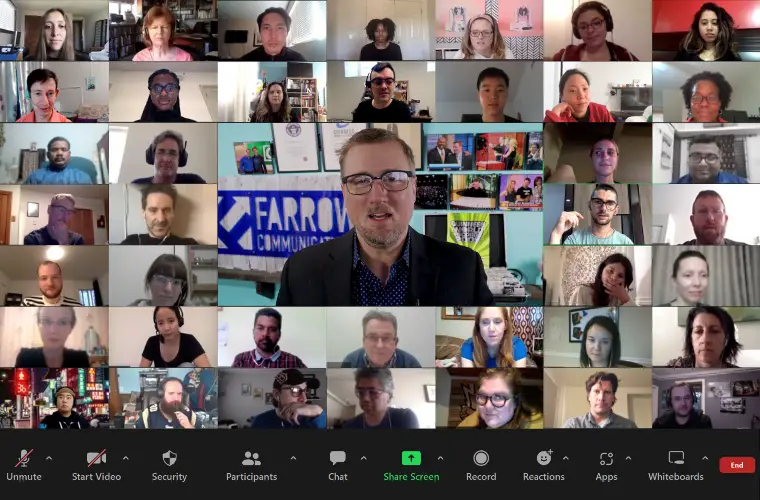 Global Learning
COMMUNITY
Connect with a community of learners. Meet other members who share your interests and are committed to personal growth.
Memorize
Entire BOOKS
Our book summaries provide concise and easy-to-understand overviews of key concepts, making it easier for your child to efficiently read and retain important information. We also teach memory techniques like mnemonics and linking methods to help your child remember important information long after they've read the book.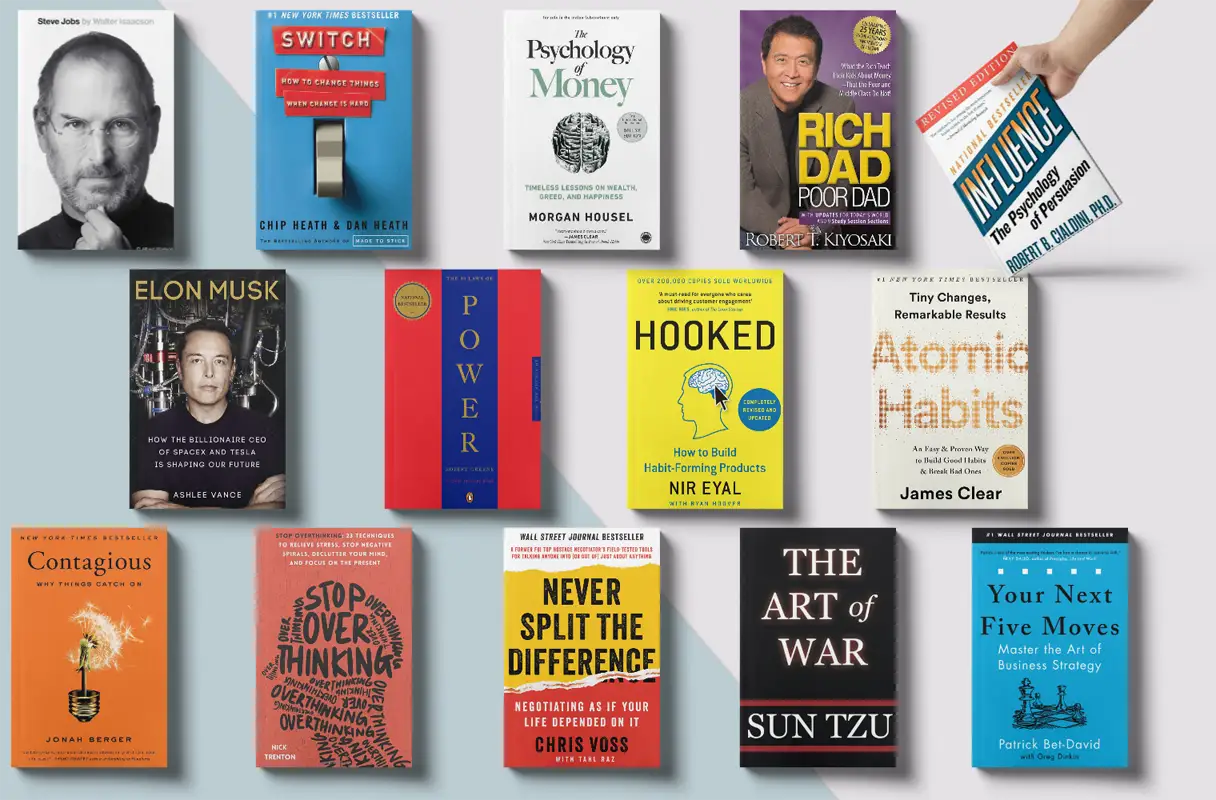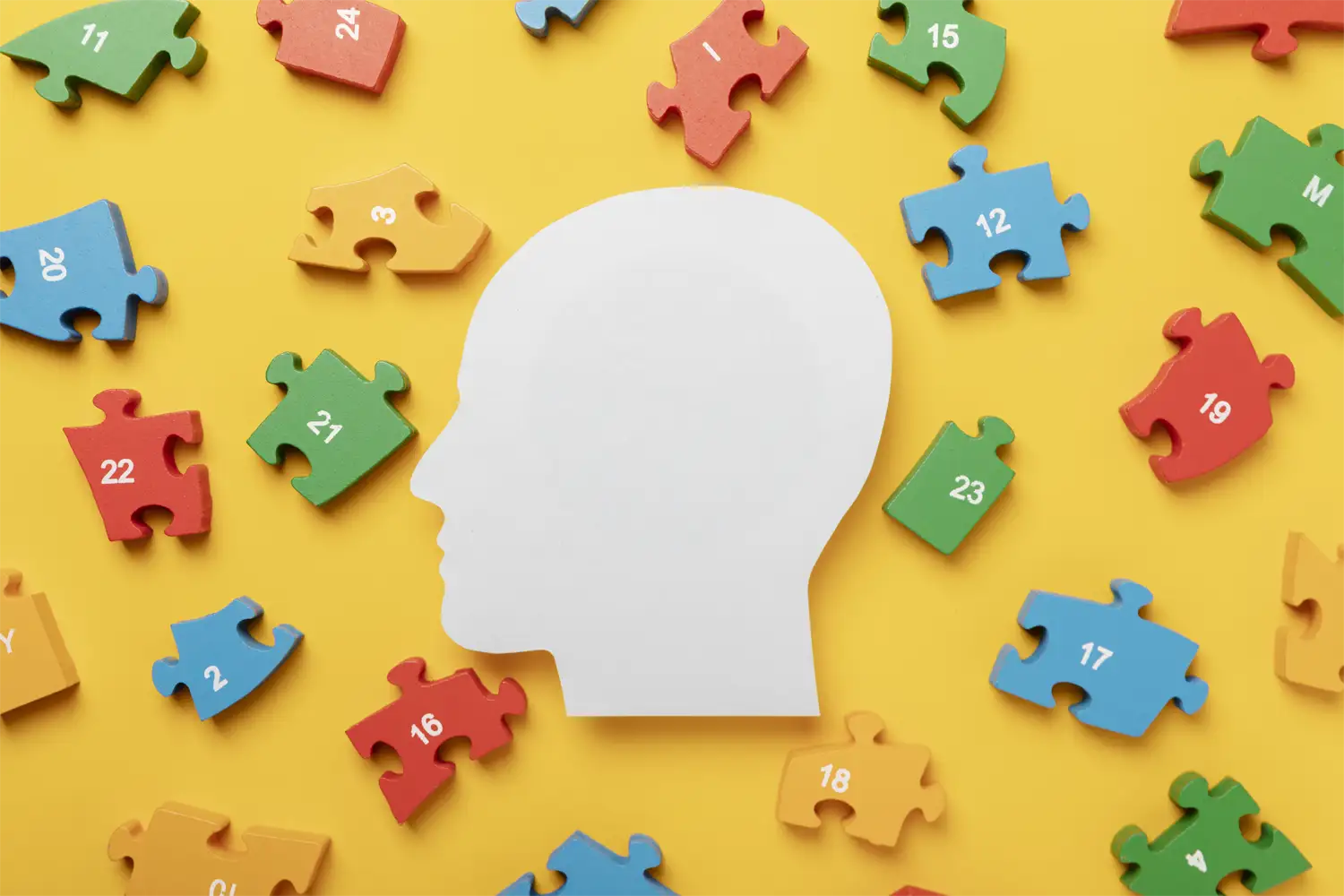 Memory Charts
These colorful and engaging visual aids are designed to help kids organize and remember key concepts in a fun and interactive way. Whether they're learning their ABCs, memorizing multiplication tables, or studying science facts, our memory charts will make learning easier and more enjoyable for kids of all ages.
Printable Digital
CERTIFICATE
Your child will receive a digital certificate in a printable format after completing the course and pass the final quiz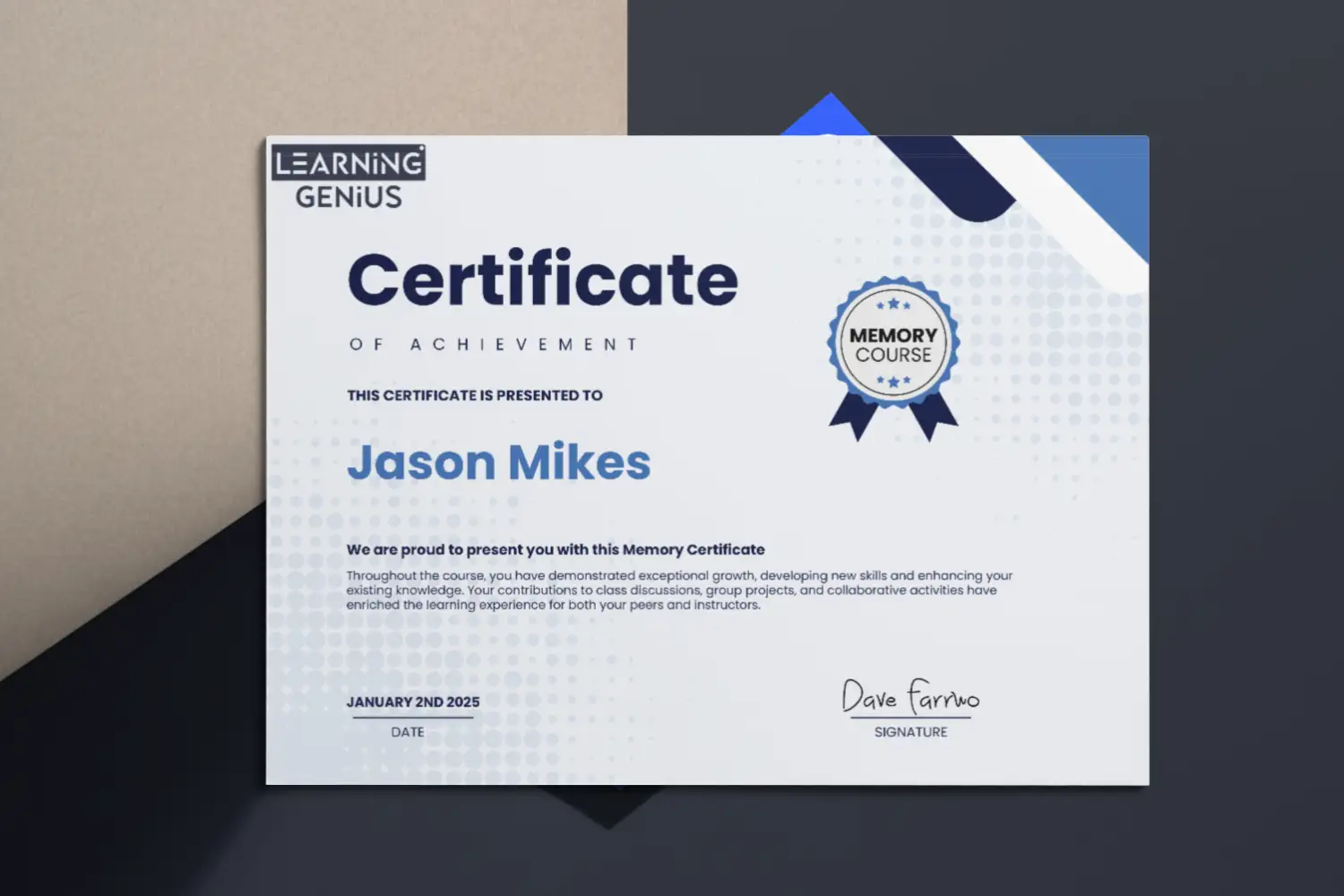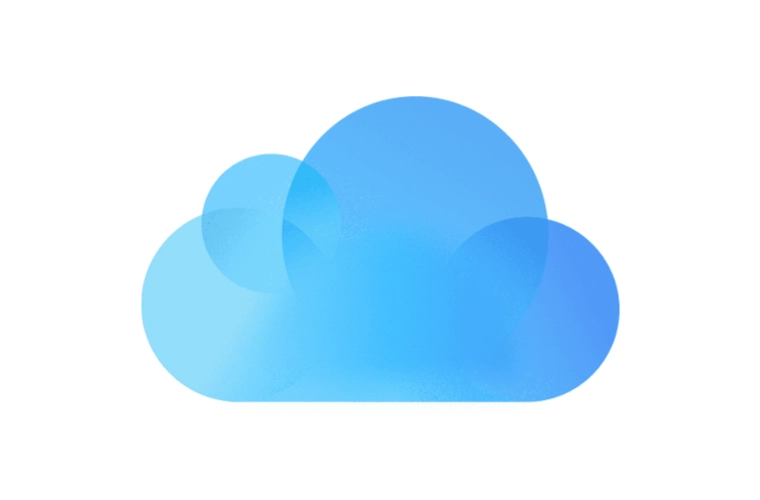 Cloud
DRIVE
With this cloud drive, you will have instant access to Dave Farrow's most valuable insights, tips, and latest techniques.
Course
AUDIOBOOK
In this audiobook, Dave shares his proven methods for tripling Memory using Farrow Memory Method .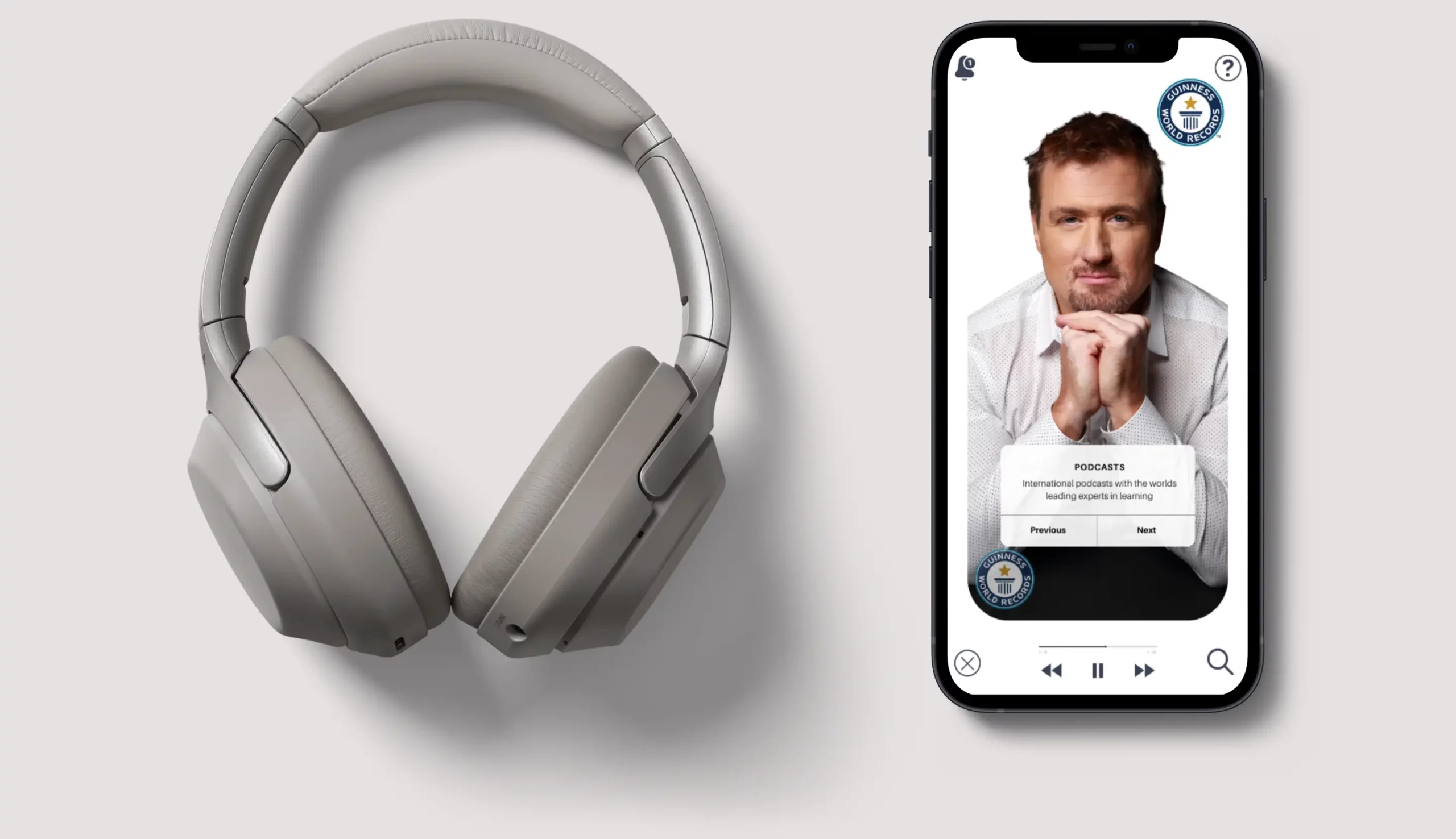 You're protected by the
Farrow Memory Unconditional 15-day Guarantee
We guarantee results and your satisfaction is our priority. If you're not completely satisfied, contact us at support@farrowmemory.com  within the first 15 days for a full refund. No questions asked, no strings attached. Refunds will be processed the same day and you'll receive them within 4 working days.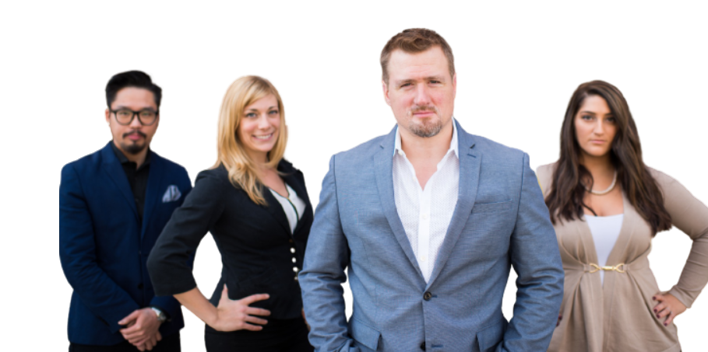 Frequently Asked Questions